My name is Isaac Mailach, and I am a self-proclaimed nerd.
I love learning about pretty much anything and everything, from baking to astrophysics. I started playing the cello when I was 3, and I knew I wanted to compose music for visual media when I was 17. Since then, not much has changed, except that I'm a little better at both those things. I would describe my composition style as grounded in experimental post-modern abstract-expressionist minimalism (yes, all of those at once).
I am originally from the cozy suburb of Thornhill, Ontario, Canada. I received my Bachelor of Music in Composition and Cello Performance from Wilfrid Laurier University in Waterloo, Ontario, and recently received my Master of Music in Screen Scoring at the University of Southern California (USC).
My desire for composition comes from the amazing stories music can tell, especially when combined with visual media. Music married to story provides me with intensely powerful experiences, some of which have no parallel for me in the real world; storytelling, after all, speaks to an essential part of being human. Music can add subtlety to the emotion of a scene, add impact to a moment, and can absorb the viewer into the world of the story to create a deeply visceral experience. My love of nature, as well as my interests in Science, Mathematics, and Computer Science help feed my musical inspiration.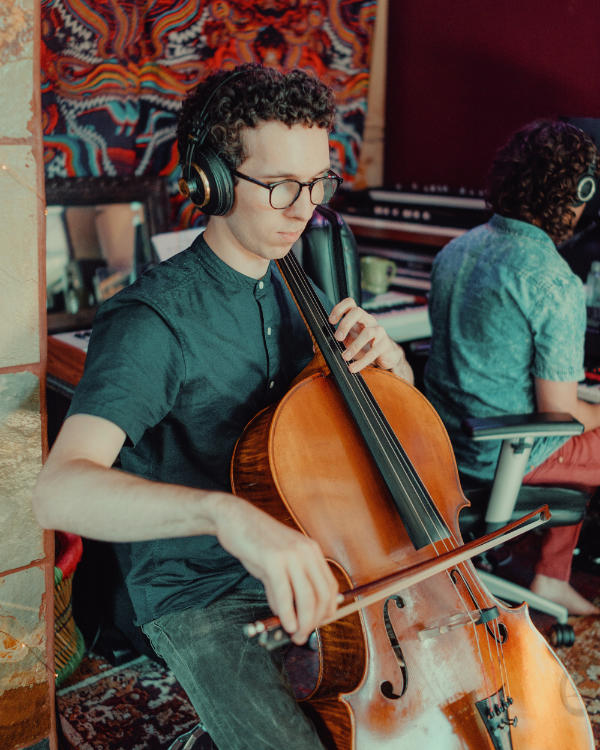 Since I began playing the cello at the age of 3, I have been surrounded by music almost my entire life. My passion for the cello compelled me to pursue the instrument professionally during my undergraduate degree. My cello mentors have included Paul Pulford, Katie Schlaikjer, Vernon Regehr, Paul Marleyn, and Tricia Balmer. My proudest accomplishment with the instrument was being named a winner of the Laurier Concerto Competition 2017, giving me the opportunity to perform a concerto with the Laurier Symphony Orchestra. Other instruments I have studied include the piano and the shakuhachi, a Japanese meditational flute.
I hope you enjoy my work. Interested in talking with me? Shoot me an email at contemailact@isaaemailcmailach.imemail.